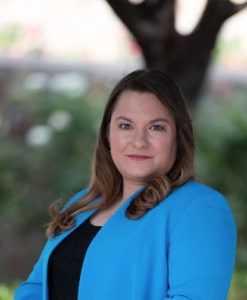 Peak Behavioral Health is pleased to announce that Jeanette Wohlfert has assumed the role of Intake Director for the Inpatient, Residential and Outpatient treatment programs. For over ten years, Ms. Wohlfert has worked at various capacities of referral and patient case management.
As intake director, Wohlfert will be responsible for the first contact that many patients and referral sources have with Peak Behavioral Health. Peak Behavioral is located in Santa Teresa, where it has been a long standing mental health resource for the community. "We're proud to be a resource for our community, and are very mindful of the first contact and all other interactions we have with patients, their families and the provider community," says Sandy Emanuel, interim CEO of Peak Behavioral Health. Peak provides inpatient psychiatric treatment (including substance abuse programs) for adults and children, long term residential treatment for adolescents, and intensive outpatient treatment programs in both Las Cruces and Santa Teresa.
"Peak Behavioral has a great reputation for providing quality services and I take the intake department's first contact with patients and referral sources very seriously," says Jeanette Wohlfert, Intake Director. The intake department is no stranger to quickly processing referrals from law enforcement and hospital emergency departments, they are accustomed as well to patients arriving at Peak behavioral for an immediate assessment. Wohlfert continues, "Peak Behavioral's intake department consists of many very talented and compassionate staff, who along with the various other departments at Peak Behavioral have a high regard for compassionate care and clinical integrity."
"Jeanette brings a new level of appreciating and enhancing the overall patient experience of an individual seeking help for mental health and substance use issues. It's a big deal for a patient to show up at a hospital's emergency room or at our hospital asking for help" says Sandy Emanuel, interim CEO of Peak Behavioral Health. Emanuel continues, "My expectations of Jeanette and her department are very simple; I want Peak Behavioral to continue to be a resource for anyone experiencing a mental health crisis, by helping them quickly access the most appropriate level of care to meet their needs. Regardless of whether the services are provided at Peak Behavioral or one of local provider partners."
Peak Behavioral's intake department is open 24/7 for walk-ins or calls (575-589-3000) for help in navigating the process for accessing care. Jeanette Wohlfert can be contacted directly at Jeanette.wohlfert@strategicbh.com, or go to our website for more information on any of Peak Behavioral's treatment programs (www.peakbehavioral.com).