Why Choose Peak Behavioral?
We are medical professionals offering psychiatric and behavioral care near you.
Peak Behavioral Health offers inpatient and outpatient services at our acute psychiatric hospital located in Santa Teresa, NM, and outpatient services at our second location in Las Cruces. We serve both adult and adolescent patients aged 12+ and are dedicated to meeting your individual mental and/or behavioral health needs.
The team at Peak Behavioral is dedicated to providing quality care with compassion and dignity. Our hospital's trauma-informed care and evidence-based practices address a wide variety of mental health conditions. This allows for better outcomes in treatment and sensitivity to the struggles our patients face.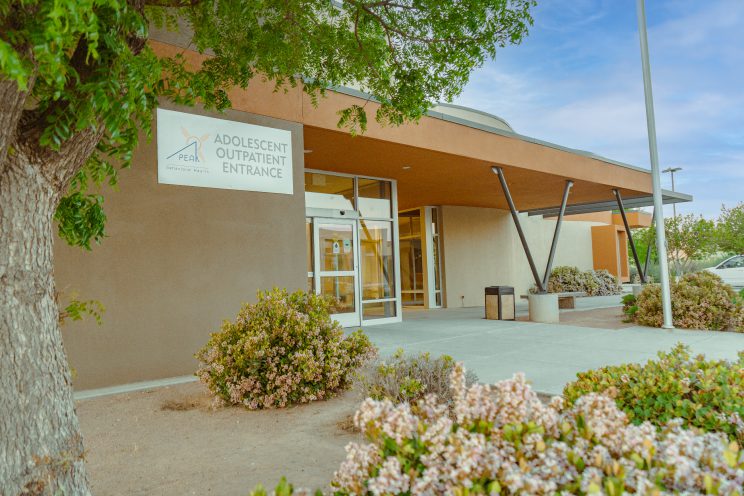 We Understand That You Have a Choice.
We believe in an interdisciplinary team approach to treatment. Our internal team is made up of psychiatrists, family practice doctors, nurse practitioners, therapists, nurses, and behavioral health associates.
We believe outcomes and measuring our programs effectively is important to the individuals we serve family members, providers, referents, and insurers. That's why we measure our performance with our Clinical Outcomes in Routine Evaluation (CORE) studies. We conduct these surveys throughout the treatment period, including the day of admission, the day of discharge, and 30 days post-discharge for all willing participants. We measure our patient's acuity level, level of risk, level of anxiety, and level of depression. Our outcomes show that among our patients who participate, symptoms decrease significantly from the time of admission to 30 days post-discharge.
Call (888) 289-0392 to schedule a free assessment or to speak with one of our clinicians.
Our mission is to improve the lives we touch. We do this through tactful, custom training to fit each individual who comes through our doors. When you leave, you'll do so with life skills that will assist in your ongoing recovery.
You Are Resilient
You're stronger than you think. You're capable of taking responsibility for your own behavior, success, and decisions. You can do this. We can help.
You Need Support
You can't do this on your own. No one can. We're here to provide a supportive, therapeutic environment that will drastically improve your chances of long-term recovery, including comprehensive aftercare planning and an alumni program for continued support as you transition out of treatment.
You Are Not Alone
The Peak Behavioral staff and community is made up of team and guests just like you who have been or are currently in a similar situation to yours. We know that community is SO important to your recovery, and provides a safe environment for you to build yours. 
[insert Form Titan code here]