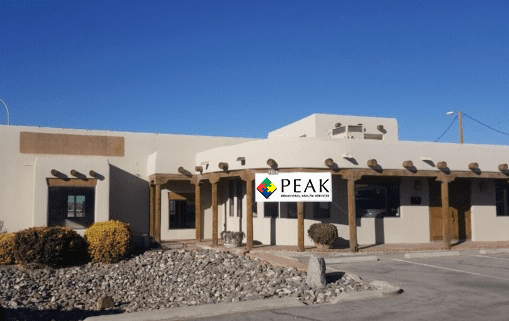 Peak Behavioral Hospital recently announced the opening of its newest outpatient treatment center in Las Cruces. Peak Outpatient Treatment Center offers a Partial Hospitalization Program (PHP) and an Intensive Outpatient Program (IOP) for male and female adults needing mental health and/or substance abuse treatment.
"Our Santa Teresa hospital receives a large number of referrals from the Las Cruces area, but the patients have struggled with the distance," says Sandra Emanuel, Chief Operating Officer for Peak Behavioral Hospital. "We're hoping that by opening this outpatient treatment center we will meet the immense need for services in the community and provide a support system that will increase patient success and reduce the likelihood of a hospital readmission."
Outpatient mental health and substance abuse services provide an excellent treatment resource for continuing a patient's treatment after being discharged from the hospital. Peak Outpatient Center offers two treatment tracks based on the needs of the patient. The Partial Hospitalization Program (PHP) is offered Monday – Friday 8:30 a.m. to 3:30 p.m.. The Intensive Outpatient Program (IOP) is offered Monday, Wednesday, and Friday 6:00 .p.m to 9:00 p.m. The length of stay in each program varies depending on the treatment needs of the patient. The Intensive Outpatient Program (IOP) works well for those patients who want to continue working or going to school while continuing their outpatient treatment. Partial Hospitalization Program (PHP) patients need additional support to ease back into the community after an inpatient stay.
"Our goal is to offer easy access to outpatient services, locally, to increase the quality of life of our patients," says Emanuel. "The Leadership team at Peak has been active in Las Cruces for many years and is passionate about providing outpatient services and support to our community."
Peak Outpatient Center accepts most insurance plans. In addition to accepting referrals from physicians and other professionals in the community, patients may contact Peak Behavioral Outpatient Treatment Center directly at (575) 526-0015 for information or an assessment or visit www.peakbehavioral.com/outpatient.
Help is available
Call us at 575-268-2017 for a free, confidential assessment.