Suicide Prevention – Warnings Signs and Risk Factors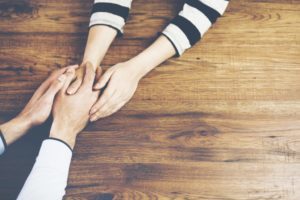 Peak Behavioral supports The Jason Foundations advocacy for the prevention of suicide. The Jason Foundation's mission is specifically for the prevention of young person's suicide. However, many of the well-researched constructs of the Warning Signs and Risk Factors they have published can be applied to all populations. Below is an outline of The Jason Foundation's suicide prevention Warning Signs and Risk Factors to be aware of when interacting with anyone who may need Help:
WARNING SIGNS – By themselves, many of these observations are not sure signs that someone is suicidal but could mean that they are struggling with issues in their lives and could use help. If these issues are not addressed or treated, they can result in suicidal thoughts or attempts:
Suicide Threats
Depression
Anger, Increased Irritability
Lack of Interest
Sudden Increase/Decrease in Appetite
Sudden Changes in Appearance
Dwindling Academic/Work Performance
Previous Suicide Attempts
Preoccupied with Final Arrangements
RISK FACTORS – Suicide does not typically have a sudden onset. There are a number of stressors that can contribute to a person's anxiety and unhappiness, increasing the possibility of a suicide attempt. Several them are described below:
Depression, Mental Illness and Substance Abuse
Aggression and Fighting
Home Environment
Community Environment
School/Work Environment
Previous Attempts
Cultural Factors
Family History/Stresses
Self-mutilation
Situational Crisis
Please click here for more detailed information about each of the Warning Signs and Risk Factors. If you or a friend need to talk with a counselor for help or for resources available in your area, call the National Suicide Prevention Lifeline at 1-800-273-TALK (8255), a free, 24-hour hotline available to anyone in suicidal crisis or emotional distress. Your call will be routed to the nearest crisis center to you.
Peak Behavioral Health is a psychiatric hospital with clinicians available 24/7 to provide free assessments for individuals and families dealing with a psychiatric crisis. Call 575-589-3000 to speak to a clinician about arranging an assessment.